A three-generation family owned business
Royce Kirby began his business career when he enrolled at Southwestern state University in Weatherford, Oklahoma on a football scholarship. He had two part time jobs, working at a Texaco station and delivering propane bottles on a rural route. In 1950 he and his wife, Vallie were married and she was a telephone operator in Clinton, Oklahoma. They have two children Deborah Hawkins and Kyle Kirby. They are the present owners of Advance Petroleum.
Third generation children are Brent Kirby Hawkins and Linsey Hawkins Bellows.  Brent is employed by CITGO Petroleum Corporation, as the Lubricants-Branded Marketer Sales Senior Account  Manager.  Linsey has been employed by Advance Petroleum since 1995, in the Accounts Receivable/Payable Department.  After graduation in 1952 with a business degree, Royce joined Conoco Oil Company in Waco, Texas. This was the foundation of what would become 45 years in the wholesale-retail fuel distribution business in the DFW metroplex. Royce has also been very active in the Texas Petroleum and C-store Association for the Past 40 years serving as president for the 1998-1999 term. He also received the 2003 TPCA & E. K. Bennett award.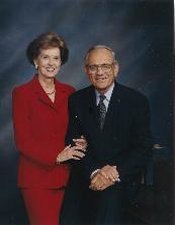 Advance Petroleum Founder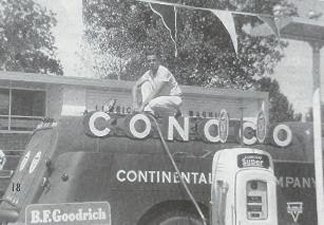 Kirby On Truck
In 1959, he and his partner B. E. Merrell formed K & M Oil Company with one self-service station in Irving, Texas. Opening day price was $.19.9 for regular. In 1967 the partners started Advance Petroleum. They added full service branded stations with car wash and lube bays, selling regular and ethyl gasoline. The 1970's brought a time of change and stations were converted to convenience stores selling fuel. Advance continued to expand adding Automated Fueling Card Lock locations. In 1993, Royce purchased Advance Petroleum from his partner and it became a family owned and operated business.
The operation today is now primarily a wholesale distributor of a full line of petroleum products, selling to dealers and commercial accounts with bobtail deliveries to small wholesale customers. They also service and maintain all their automated fueling locations with their own transports, bobtail trucks and drivers. The sales and accounting departments still answer phone calls personally during 8-5 business hours. Advance Petroleum's goal is to give each customer the best service and products available at a competitive price. If you are one of our customers, thank you! If not, please call for a quote today.
Kyle Kirby, President